In this workshop, we're focusing on leg yields! Leg yields are a really wonderful suppleness exercise that help to loosen your horse in the back and engage the inside hind leg at the same time. Before you start working on your leg yields, it is important that your horse is round and moving forward. Then, the leg yields can really help to get your horse more supple, straight, and to help them find a longer and more powerful stride. In this workshop, I've included a ton of different leg-yield exercises you can do with your horse - from introducing the leg yield on the ground to using leg yields to improving your canter 1/2 pass zig zag!
Regardless of your level, whether you are new to riding or already competing in dressage, you will get specific step-by-step exercises for you to incorporate into your riding routine, plus you'll learn the theory behind each exercise. Exercises are rated as Novice, Intermediate, or Advanced so there really is something for everyone.
When you enroll in this workshop you will receive:
A clear structure for your training and your rides
A toolbox with specific exercises for the leg yield
How to introduce the leg yield
Teaching it from the ground
Exercises for different types of leg-yields
Use leg-yeilds for flying changes
Lifetime access
Theory lectures
Access to a Grand Prix rider and trainer to answer your questions
BONUS content: How to Plan your Ride
Dressage riding is very much a process and requires consistent training to make progress. This workshop can give you the tools for just that!
Your Instructor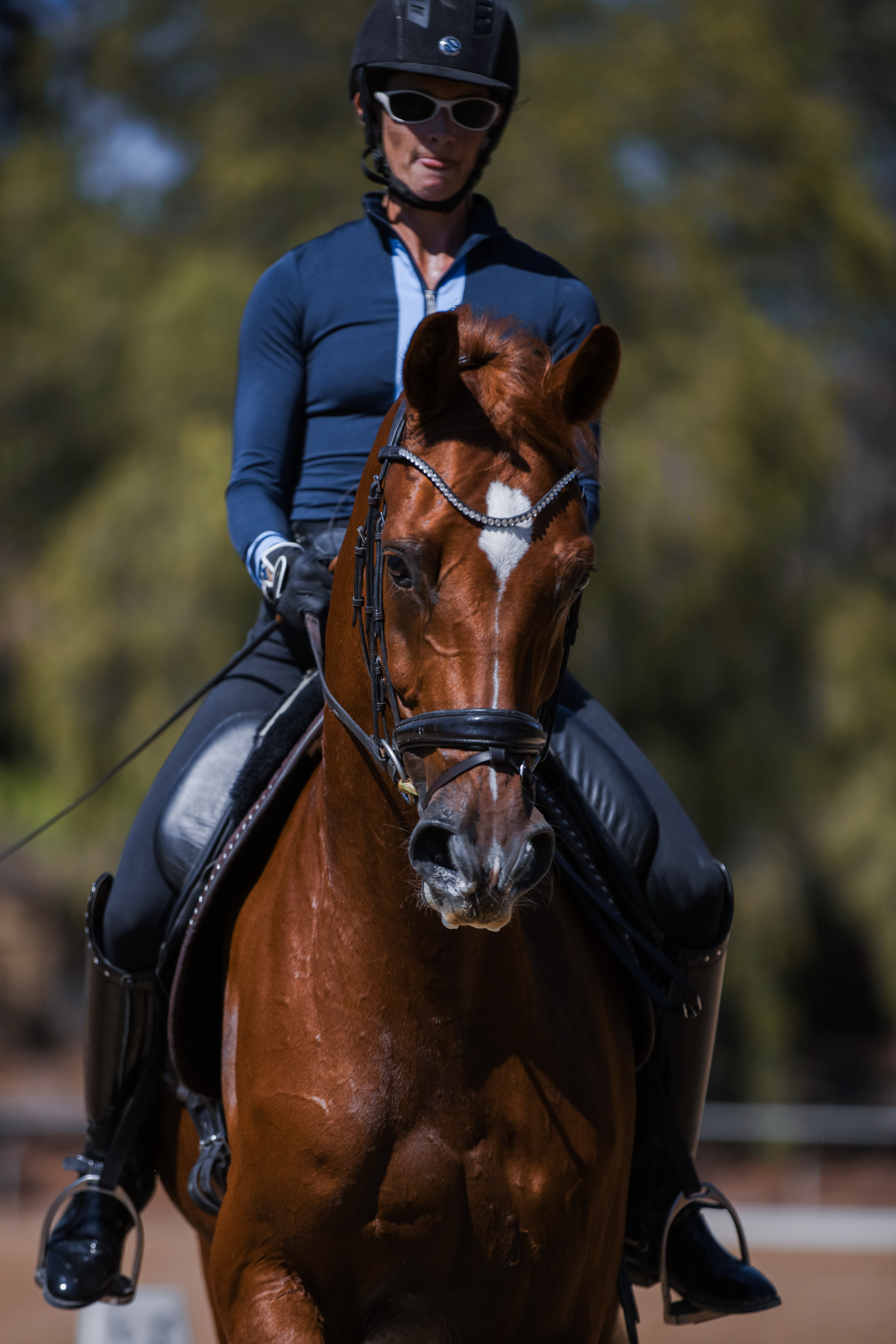 Amelia Newcomb Dressage works to develop a trusting and confident relationship between horse and rider. Using elements from both natural horsemanship and classical dressage, Amelia creates a holistic approach to dressage training that adapts to fit the needs of each individual horse and rider. Starting with basic groundwork and progressing to the Grand Prix, Amelia emphasizes trust, understanding, and relaxation for both horse and rider.
Amelia also enjoys teaching and sharing her knowledge and experience with her students. "I have been blessed with many great teachers in my career and I hope to help each and every one of my students develop a connection and solid relationship with their horses." A passionate dressage trainer, with a goal of reaching and helping a larger number of riders than one-on-one in-person training allows, Amelia has expanded her training program to the online community.
"I see online dressage training as the future. Not everyone is lucky enough to have an amazing dressage trainer in their backyard. Amelia's Dressage Academy provides monthly workshops and in-depth masterclasses, which can provide a map for progress in your dressage journey!"
– Amelia
Frequently Asked Questions
How long do I have access to the workshops?
You will have lifetime access to the workshop.
What if I am unhappy with the workshop?
We would never want you to be unhappy! If you are unsatisfied with the workshop, contact us in the first 15 days and we will give you a full refund.
What if I am a beginner rider just starting out?
This workshop is designed for riders and trainers of all levels. Whether you are just starting out or riding FEI, the workshop will give you specific exercises to practice and teach you the theory of dressage.
This workshop is an amazing opportunity to enhance your training program. Whether you are in full training with a trainer or working mostly alone, the Leg-Yields Workshop will help you understand and analyze the specific issues you are having in the leg-yield and how to best fix them. Online workshops are a great way to really absorb the theory and problem solve with the pressure of riding/focusing on your horse at the same moment.